Miksa Hell in Eger
Utolsó módosítás: 2020. szeptember 09.
We commemorated the 300th anniversary of the birth of the Jesuit astronomer Miksa Hell with an exciting exhibition. The exhibition in the Lyceum building of the Károly Eszterházy University was completed for his birthday (15th May). Handmade illustrations, scholarly writings and contemporary objects evoke Hell's versatility and his part in establishing the Astronomical Tower of the Lyceum.
It is a tradition that the Tittel Pál Library of the University and the Archdiocesan Library present their relevant volumes in joint exhibitions. The texts of the posters were written by different departments of the university, under the direction of the Department of Cultural Heritage and Cultural History. The Magic Tower also helped with the astronomical connections.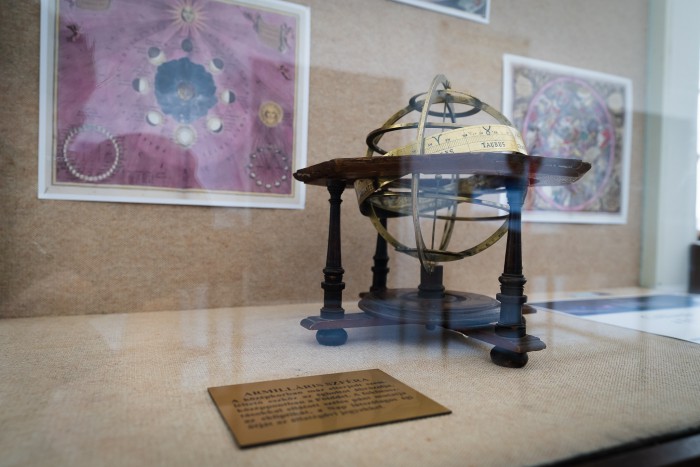 The aim was to present the figure of Hell and his connection to Eger. The texts on the posters present his life with special emphasis on his influence on the town. We can read his correspondence with Bishop Eszterházy about purchasing the Special Astronomical Collection of the Archdiocesan Library. The illustrations from contemporary works take you back to Hell's time, but they lead you to the present as well. The publications by the teachers of the university and the photos taken in the Magic Tower reveal the 21st century to the visitor.