Researcher's Night 2019
Utolsó módosítás: 2020. szeptember 09.
Researcher's Night in the Tittel Pál Library
Eszterházy Károly University has been participating in the Researchers' Night for the past several years. As every year, the annual countrywide program series was very popular among the residents of Eger and its neighborhood but many Eszterházy students attended the programs as well. Participants could choose from nearly 100 programmes offered by the Egri Campus.
In the Tittel Pál Library, the Tittel Esték continued with a special night. Participants could listen to Nagy Zoltán and his band performed Hungarian rock and pop songs.
Our other program was the "Live literature". After the performance of the Agria Music Factory, in connection with the Reading Night national program, the EKU University Stage entertained the audience with poetry.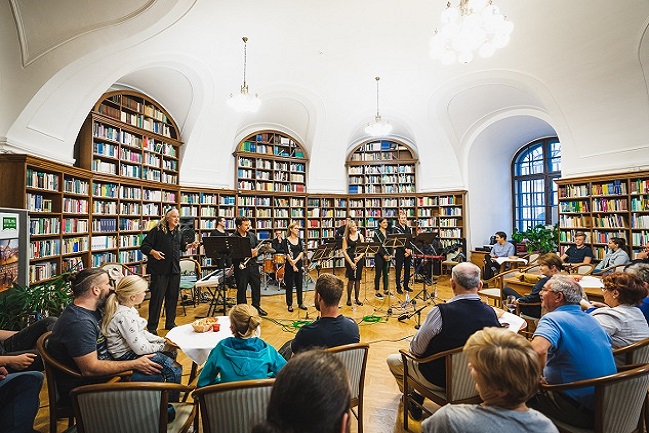 Photo: Tibor Balogh